Annual Symposium is Back and In-Person!
The Ohio Osteopathic Symposium, a one-of-kind osteopathic medical education conference, is set for April 28-May 1 at the Columbus Hilton at Easton Town Center.
"We are thrilled to be able to once again host an in-person conference," said OOA President Henry L. Wehrum, DO. "It'll be similar to previous years, with great opportunities for fellowship and networking." It's been three years since the last in-person Symposium. In 2020, the OOA hosted a virtual spring seminar and last's year Symposium was exclusively virtual.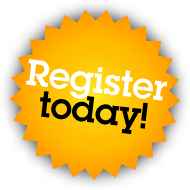 "The Symposium is really more than just a CME conference," Dr. Wehrum continued. "In addition to the top-notch medical lectures, it's an opportunity to see classmates and friends, network with new physicians in practice, and honor colleagues for outstanding work in their communities. It really is a celebration of the osteopathic family in Ohio."
In Ohio, the entire month of April is designated each year as Osteopathic Medicine Recognition Month. The distinction was established in 2016 when Gov. John Kasich signed HB 352, which honors the "significant contributions made by the osteopathic field of medicine to improve the health of Ohioans."
This year's conference offers 28 AOA Category 1-A credits and an agenda full of experts in their field, including the always-popular Dermatology Lightning Round. Other lecture topics cover COVID-19, nephrology, neurology, endocrinology, orthopedics, cardiology, and psychiatry. The conference closes on Sunday with a four-hour OMM Skills Enhancement Workshop.
Dr. Wehrum said the safety and well-being of participants is a top priority. "We will follow whatever CDC guidance is in effect at the time. In addition, physicians have the option of attending virtually since the entire conference will be live-streamed."
OOA members enjoy a dramatically reduced registration rate—and can save as much as $400 when registering during the early-bird period. Early-bird registration closes April 15.
The Ohio Osteopathic Symposium is a collaborative program of the OOA and Ohio University Heritage College of Osteopathic Medicine Society of Alumni & Friends that started in 2010. The overall objective is to deliver a cutting edge CME program that offers physicians innovative and timely information that they can immediately put to use in their practice.