Nominations Open for OOA Awards
Nominate Yourself or a Colleague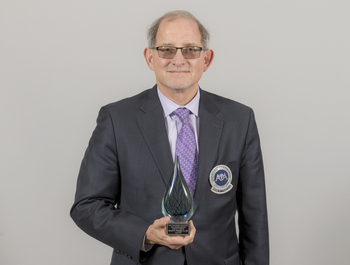 The OOA is accepting nominations for the 2020 awards program for the following:
Distinguished Service Award
Meritorious Service Award
M. Bridget Wagner, DO, Humanitarian Award
Trustees Award
These honors will be presented at a special evening reception at the Ohio Osteopathic Symposium in April. Consider nominating yourself or a colleague.
Send your letter of nomination to ctatman@OhioDO.org or use this form. A copy of the nominee's CV is encouraged but not required.
Get information about each award and a list of past recipients here.
photo: Robert W. Hostoffer, Jr, DO, recipient of the 2019 Distinguished Service Award