Plan to attend the premier osteopathic conference in the state!
KEYNOTE SPEAKER
Kevin W. Sowers
The Power of Purpose
Kevin W. Sowers, MSN, RN, FAAN, is a distinguished clinician, educator, and academic health care leader.
He believes defining and having a sense of individual purpose is essential to connecting to your passion in life. "When you are surrounded by people who share a passionate commitment around a common purpose, anything is possible."
During the keynote, you will reflect on the power of knowing your purpose while Sowers shares his thoughts on how focusing on passion, partnership, and personal accountability lead to individual and team success.
Sowers is president of the Johns Hopkins Health System and executive vice president of Johns Hopkins Medicine. He has published extensively and speaks nationally and abroad on issues such as leadership, organizational change, mentorship and cancer care.
MARK YOUR CALENDAR FOR NEXT YEAR!
2021: Wednesday 4/21 – Sunday 4/25
#OhioOsteo
Register by April 1
to Save
30 Category 1-A Credits Anticipated
(plus 3 credits for completing
the post-event survey)

Wednesday, April 22 -
Sunday, April 26, 2020

Hilton Columbus
at Easton Town Center
3900 Chagrin Drive
Columbus, Ohio 43219
614-414-5000
Contact Information
Speakers:
Laura Whitt email
(614) 352-4682

OU-HCOM Society of
Alumni & Friends
(614) 793-5607

Exhibitors:
Carol Tatman email
(614) 299-2107 ext. 201

Registrations:
Joanne Barnhart email
(614) 299-2107 ext. 206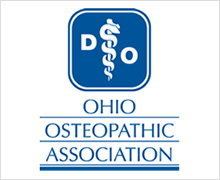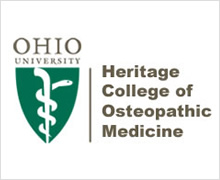 Tweet #OhioOsteo